Adrienne Shelly's Murderer Finally Sentenced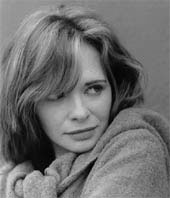 On Nov. 1, 2006, actress and director Adrienne Shelly was murdered by Diego Pillco, a construction worker. Today, Pillco entered a guilty plea of manslaughter. He'll be sentenced on March 6 and will receive 25 years behind bars. Pillco claims that the reason he killed Shelly was because she walked in on him while he was robbing her apartment. He strangled her to death, then arranged her body to make it look like a suicide.
As I've written before, this doesn't fit the type of underground film news that I normally cover on the Underground Film Journal, but Shelly's first film, Hal Hartley's The Unbelievable Truth, had a huge impact on me way back in the day, particularly because of her fantastic performance. I did see her in person once when I was living in NYC. It was just a random "celebrity sighting" type of encounter. I was out on a lunch break in SoHo and I ended up walking right behind her for a couple of blocks. Not the most thrilling of stories, but I remember it. She's still missed.