Adrienne Shelly: Murdered?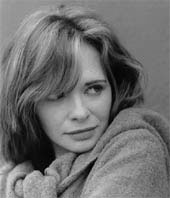 This is an update to my post on the death of indie actress Adrienne Shelly. The actress was found hanging in her bathtub on Thursday, Nov. 2 and was intitially assumed to be a suicide, despite denials from her husband and family that Shelley had been depressed lately.
Now it turns out that the NYPD arrested and charged a 19-year-old construction worker, Diego Pillco, for second degree murder. Seems that Shelley had been complaining about construction noise in her New York apartment building. Allegedly, Pillco punched Shelley (real tough guy — she was only 5-foot-2) after an argument, and either killed her first, then positioned her body to look like suicide, or he hung her while she was still alive. Apparently, Pillco has confessed to the crime. He was arrested, held without bail and has been indicted by a Manhattan grand jury as of this writing.
How fucking horrible.