2013 Media City: Official Lineup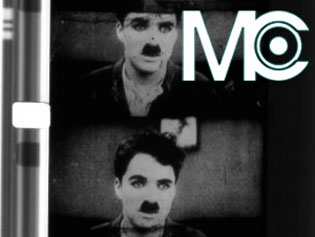 The 19th annual Media City experimental film and video festival is taking over Windsor, Ontario, Canada on May 21-25, mostly from the Capitol Theatre & Arts Centre.
After the opening night party on May 21, the fest kicks into high gear on May 22 with a retrospective of the work of Boston-based underground filmmaker Saul Levine, featuring a lineup of some of his Super 8mm and Regular 8 short films made between 1973 and 2003.
The rest of the fest primarily consists of short films from all over the world, including work by Kevin Jerome Everson, Michael Snow, Ben Rivers, Fern Silva, Mary Helena Clark, Friedl vom Gröller, Robert Todd and tons more.
Also, on May 25, there will be a screening of James Benning's feature-length Stemple Pass, a landscape meditation on the ideas of Ted Kaczynski, the Unabomber.
The full Media City lineup is below. For more information, please visit the festival's official website.
May 21
8:00 p.m.: "Opening Night Party and Record Launch"
May 22
6:00 p.m.: "Opening Reception"
7:30 p.m.: "Saul Levine: Raps and Chants"
Raps and Chants With John Broderick (Super 8mm, 10 min, 2003)
The Big Stick (Regular 8 on 16mm, 10 min, 1973)
Later Later Dutch Master Later (Super 8mm, 3 min, 1991)
Rambling Notes (Regular 8 on 16mm, 15 min, 1977)
Notes After a Long Silence (Super 8mm, 15 min, 1989)
Amazing Grace (Super 8mm, 3 min, 1977)
9:30 p.m.: "International Program 1"
Silver/ Gold: Portrait of Evan Parker, dir. Neil Henderson
Standard Time, dir. Michael Snow
Blue Caps, dir. Kevin Jerome Everson
Screen Tone, dir. Richard Tuohy
Twice Over, dir. Simon Payne
Ambushed 'twixt Dusk and Dawn, dir. Bruce McClure
Cutting Grass, dir. David Leister
May 23
6:00 p.m.: "Regional Artists Program"
A Meteor Falls, dir. Potter-Belmar Labs
Forms of Awareness: Ghillie Suit, dir. Alana Bartol
Case Study House, dir. Josh Romphf
They Cannot Touch Her, dir. Katie Barkel
Steady Progress, dir. Chantal Vien
Rivergarden, dir. Jack Cronin
The Frog Who Ate the Sun, dir. Rhonda Rudnick
Echo from My Room, dir. Ted Kennedy
City Without a Past, dir. Nicole MacDonald
TRSF, dir. Matt Rossoni
Surfacing, dir. Gerald McKay
7:30 p.m.: "International Program 2"
The Creation As We Saw It, dir. Ben Rivers
Warmth, dir. Victor Asliuk
Dad's Stick, dir. John Smith
And Under That, dir. Anne-Marie Copestake
9:30 p.m.: "International Program 3"
Despedida (Farewell), dir. Alexandra Cuesta
By Pain and Rhyme and Arabesques of Foraging, dir. David Gatten
Strata of Natural History, dir. Jeannette Muñoz
Concrete Parlay, dir. Fern Silva
Lagos Island, dir. Karimah Ashadu
Home Movies Gaza, dir. Basma Alsharif
May 24
7:30 p.m.: "International Program 4"
Bat El Drinking Water and Other Signs, dir. Jonathan Schwartz
South of the Border, dir. Jim Jennings
Sea Series 9, 11, 12, 13, dir. John Price
An Afternoon, dir. Nick Collins
Polytunnels, dir. Nicky Hamlyn
Ten Minutiæ, dir. Peter Miller
9:30 p.m.: "International Program 5"
Rhinoceros, dir. Kevin Jerome Everson
The Plant, dir. Mary Helena Clark
Zabriskie Point (Redacted), dir. Stephen Connolly
Reconnaissance, dir. Johann Lurf
It was a day just like any other in spring or summer., dir. Selma Doborac
Cold Open, dir. Seamus Harahan
May 25
5:00 p.m.: Stemple Pass, dir. James Benning. A landscape meditation on the ideas of Ted Kaczynski, the Unabomber
7:30 p.m.: "International Program 6"
One, Two, Many, dir. Manon de Boer
untitled, dir. Antoinette Zwirchmayr
Letter, dir. Sergei Loznitsa
Me Too, Too, Me Too, dir. Friedl vom Gröller
My Psychoanalytic Notes, dir. Friedl vom Gröller
Eleven Forty Seven, dir. Marika Borgeson
Conjectures, dir. Pablo Mazzolo
I Need Thee Every Hour, dir. Talena Sanders
9:30 p.m.: "International Program 7"
48 Heads from the Merkurov Museum (After Kurt Kren), dir. Anna Artaker
Orpheus (Outtakes), dir. Mary Helena Clark
Construct, dir. Robert Todd
Trissákia 3, dir. Nick Collins
Zwazo, dir. Gabriel Abrantes
Bird, dir. Jayne Parker
Three Studies in Geography, dir. Neil Henderson
11:00 p.m.: "Jury and Awards"