2013 Atlanta Underground Film Festival: Award Winners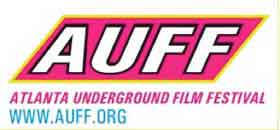 The 10th annual Atlanta Underground Film Festival, held back on October 16-20, have released their impressive list of award winners, which includes 22 films.
The Best Feature award went to Dane Dakota's Alex Dreaming, a comedy/drama about a Vietnam veteran who may or may not be imagining that assassins want to kill him. The Best Documentary Feature, Stephen Graves's A Body Without Organs, previously won the Most Visionary Award earlier this year at the Chicago Underground Film Festival.
The Best Comedy Feature went to Jerzy Rose's Crimes Against Humanity; while J.R. Hughto's Diamond on Vinyl took home the Best Drama Feature award.
Lots of short films took awards, too, including Kurt Dettbarn's Sad Monster for Best Short Film; Grey Wears's Cereal Mascots Trix Rabbit for Best Animated Short; and Kevin Lonano's awesome Space Dracula for Best Experimental Short. You can watch Space Dracula here on the Underground Film Journal.
The full lineup of award winners is below:
Best Feature
Alex Dreaming, dir. Dane Dakota
Best Documentary Feature
A Body Without Organs, dir. Stephen Graves
Best Comedy Feature
Crimes Against Humanity, dir. Jerzy Rose
Best Drama Feature
Diamond on Vinyl, dir. J.R. Hughto
Best Foreign Feature
Discoverdale, dir. George Kane
Best Experimental Feature
The Nomads of Oz, dir. Jason Rodi
Best Director(s)
Bhoner, dir. and/or
Audience Choice
Ten-Buck Baton, dir. Nimer Basha
Best Short Film
Sad Monster, dir. Kurt Dettbarn
Best Documentary Short
Todavia Trabajando (Still Working), dir. Esteban Arguello
Best Foreign Short
Lapsus, dir. Karim Ouaret
Best Local Short
The Dance of Hands, dir. James Biddle, John Plough, etc.
Best Animated Short
Cereal Mascots Trix Rabbit, dir. Grey Wears
Best Comedy Short
Fanny Pack, dir. Devon Unrau
Best Drama Short
Goldtooth, dir. Lauren Brinkman
Best Dramedy Short
Kate Westerson Attempts to Feel Better, dir. Adam Reider
Best Horror Short
Blindfolded, dir. Eric Choi
Best Action Short
Croft, dir. Trevor Addie
Best Short Short
Economic Terrorism, dir. Scott Mallory, Jr.
Best Experimental Short
Space Dracula, dir. Kevin Lonano
(Watch this underground film online)
Best Experimental Documentary Short
The Last Walk, dir. Jordan Baseman
2013 AUFF the Wall Award
Bebete e Daniboy, dir. Ruy Veridiano