2012 Albany Film Festival: Waylon Bacon In Person And Official Lineup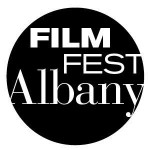 Waylon Bacon is going home again. Bacon, a graduate of Albany High School, will be showing his latest demented masterpiece, Help Wanted, and participating in a post-screening Q&A at the 2nd annual Albany Film Festival, which takes place on March 3.
Help Wanted is a horror comedy about the world's worst job: Processing the dead victims of hit men and other hired killers. It's a sick, twisted and absolutely hilarious epic short film. The Underground Film Journal reviewed it back in 2010, calling it "funny and frightening."
Joining Bacon on-stage will be filmmaker Hoku Uchiyama, another Albany High grad, with his own short film, Rose, a rural American ghost story.
The Albany Film Festival is screening primarily short films from Noon to 8:00 p.m., kicking things off with the absolutely charming The Squash by Bobby Young.
However, there will be two special feature films on hand. First, there's the animated Bought Some Cheese by Academy Award-nominated filmmaker GeeFwee Boedoe. And second, the fest will close with the hourlong documentary The Maestro: King of the Cowboy Artists by Les Black, which profiles local Albany personality Gerry Gaxiola.
Please visit the official Albany Film Festival website for more info. The full lineup is below:
March 3
12:00 p.m.: "Welcome!"
The Squash, dir. Bobby Young (Watch online)
The Locket, dir. Rachel Sonnenberg
Urban Beekeeping in the Bay Area, dir. Kayla Nachtsheim
Thicker Than Water, dir. Anissa Folley
The Pod, dir. Jay Hasrajani
A Creation Story, dir. Colin Johnson
1:30 p.m.: Bought Some Cheese Animation, dir. GeeFwee Boedoe. A mouse is on a mission! Filmmaker in attendance.
The Royal Knowledge, dir. Francesco Molteni
Cancel My Two O'clock, dir. Shaun Vivarus
Perfection, dir. Monica Zinn
Desperate Crossing, dir. MinSeok Jeon
March April, dir. Collin Souter
A.B.S., dir. Brighid Fleming
Second Glance, dir. Douglas Hall
My License, dir. Elizabeth Herrick
vPillow Girl, dir. Ronnie Cramer
3:00 p.m.: Rose, dir. Hoku Uchiyama (in attendance!)
Help Wanted, dir. Waylon Bacon (in attendance!) (Watch online)
Ken Waits, dir. Bob Deyo
Pennipotens, dir. Heather Freeman
Cliffstarter, dir. Nolan Cubero
The 90th Minute, dir. Jun Stinson
Anatomy of Escher's Flying Horse, dir. Paul Giganti
Mack, dir. Ben Kadie
Carbon for Water, dir. Evan Abramson
Where in the GPS?, dir. Saralyn Armer
Gone, dir. Aiden Magarian
Greater Than Color, dir. Zoe Salnave
Election Day, dir. Zach Wechter
I Love You, Houseplant, dir. Ari Sigal
Lego InvIsIble Spy, dir. Nico Chavez
7:00 p.m.: The Maestro: King of the Cowboy Artists, dir. Les Blank. A profile of Gerry Gaxiola, who dropped out of the rat race to become singing cowboy.