2010 Los Angeles Film Festival: Official Film List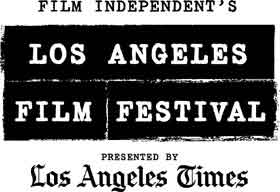 The 2010 Los Angeles Film Festival is set to run June 17-27 in a brand new location. Oh, it's still in L.A, but it's moving across town, from Westwood — where it's been held the past few years — all the way over to Downtown.
The main "hub" for the fest will be the new L.A. Live complex, but there will also be screenings at other locations, such as the Downtown Independent and REDCAT theaters. The city is really trying to build downtown up into a major arts and culture hub, so the festival moving there fits in with that agenda. Film Independent, the organization that runs LAFF, also runs the annual Independent Spirit Awards, an event that also moved downtown — from Santa Monica — this year.
On the Underground Film Journal, I tend to like to put up festival lineups that include days and times of screenings. However, since I'm not sure when that info will be ready, below is the full list of films that will be playing the festival sans their screening times. The list is broken up by the categories the films have been programmed into.
There are a couple of films that underground film fans should be on the lookout for. First, there's Everyday Sunshine: The Story of Fishbone, a documentary on the L.A. alt rock back. The film is co-directed by Chris Metzler, who previously co-directed the hit documentary Plagues & Pleasures on the Salton Sea. The other director of Everyday Sunshine is Lev Anderson and the film will be making its World Premiere at LAFF.
Then, All About Evil is a new horror spoof directed by Joshua Grannell. If Grannell's name doesn't sound familiar, you might recognize him by his alter ego, Peaches Christ, who founded and ran the San Francisco Underground Short Film Festival until the fest's demise two years ago. All About Evil also co-stars underground staple Mink Stole, as well as Natasha Lyonne and Cassandra "Elvira" Peterson.
Also of underground interest is the short film Night Mayor by the legendary Winnipeg filmmaker Guy Maddin, as well as Utopia in Four Movements, directed by the great documentarian Sam Green. Utopia will be screened with a live musical score and live narration spoken by Green himself.
Here's the full list of films:
OPENING NIGHT:
The Kids Are All Right, dir. Lisa Cholodenko
CLOSING NIGHT:
Despicable Me, dir. Chris Renaud, Pierre Coffin
GALA SCREENINGS:
Animal Kingdom, dir. David Michod
Mahler on the Couch (Mahler auf der Couch), dir. Percy Adlon, Felix O. Adlon
Revolución, dir. Mariana Chenillo, Fernando Eimbcke, Amat Escalante, Gael García Bernal, Rodrigo García, Diego Luna, Gerardo Naranjo, Rodrigo Plá, Carlos Reygadas, Patricia Riggen
Waiting for Superman, dir. Davis Guggenheim
NARRATIVE COMPETITION:
Dog Sweat (Aragh Sagee), dir. Hossein Keshavarz
A Family (En Familie), dir. Pernille Fischer Christensen
Hello Lonesome, dir. Adam Reid
The New Year, dir. Brett Haley
Of Love and Other Demons (Del amor y otros demonios), dir. Hilda Hidalgo
Orly, dir. Angela Schanelec
Parade, dir. Isao Yukisada
Upstate, dir. Katherine Nolfi, Andrew Luis
The Wolf Knife, dir. Laurel Nakadate
DOCUMENTARY COMPETITION:
Camera, Camera, dir. Malcolm Murray
Circo, dir. Aaron Schock
Everyday Sunshine: The Story of Fishbone, dir. Chris Metzler and Lev Anderson (Read the review)
Farewell, dir. Ditteke Mensink
Life With Murder, dir. John Kastner
Make Believe, dir. J. Clay Tweel
One Lucky Elephant, dir. Lisa Leeman
Vlast (Power), dir. Cathryn Collins
Where Are You Taking Me?, dir. Kimi Takesue
INTERNATIONAL SHOWCASE:
1428, dir. Du Haibin
The Army of Crime (L'Armee du Crime), dir. Robert Guédiguian
Bibliothéque Pascal, dir. Szabolcs Hajdu
Café Noir, dir. Jung Sung-il
Disco & Atomic War (Disko ja Tuumasõda), dir. Jaak Kilmi, Kiur Aarma
Down Terrace, dir. Ben Wheatley
Eastern Plays, dir. Kamen Kalev
Eyes Wide Open (Einaym Pkuhot), dir. Haim Tabakman
Family Tree (L'arbre et la foret), dir. Olivier Ducastel, Jacques Martineau
Golden Slumber (Goruden Suramba), dir. Yoshihiro Nakamura
Judge (Tou Xi), dir. Liu Jie
La Pivellina, dir. Rainer Frimmel, Tizza Covi
Lebanon (Levanon), dir. Samuel Maoz
The Peddler (El ambulante), dir. Eduardo de la Serna, Lucas Marcheggiano, Adriana Yurcovich
R, dir. Michael Noer, Tobias Lindholm
The Red Chapel (Det Røde Kapel), dir. Mads Brügger
Secrets of the Tribe, dir. José Padilha
Space Tourists, dir. Christian Frei
Street Days (Quchis Dgeebi), dir. Levan Koguashvili
Woman on Fire Looks for Water, dir. Woo Ming-jin
SUMMER SCREENINGS:
Ain't in It for My Health: A Film About Levon Helm, dir. Jacob Hatley
Cane Toads: The Conquest, dir. Mark Lewis
Cold Weather, dir. Aaron Katz
Four Lions, dir. Christopher Morris
Kings of Pastry, dir. Chris Hegedus, D.A. Pennebaker
Marwencol, dir. Jeff Malmberg
Monsters, dir. Gareth Edwards
Night Catches Us, dir. Tanya Hamilton
The Tillman Story, dir. Amir Bar-Lev
Tiny Furniture, dir. Lena Dunham
Welcome to the Rileys, dir. Jake Scott
White Material, dir. Claire Denis
OUTDOORS SCREENINGS AT THE FORD AMPHITHEATRE
Centurion, dir. Neil Marshall
The Last Exorcism, dir. Daniel Stamm
The People vs. George Lucas, dir. Alexandre O. Philippe.
Thunder Soul, dir. Mark Landsman
INTERNATIONAL SPOTLIGHT
The Films of Leopoldo Torre Nilsson (1924 — 1978)
The Fall (La caída), dir. Leopoldo Torre Nilsson (1959)
The Hand in the Trap (La mano en la trampa), dir. Leopoldo Torre Nilsson (1961)
The House of the Angel (La casa del ángel), dir. Leopoldo Torre Nilsson (1957)
The Seven Madmen (Los siete locos), dir. Leopoldo Torre Nilsson (1973)
SELECTIONS FROM THE AMBULANTE FILM FESTIVAL:
One Day Less (Un día menos), dir. Dariela Ludlow
Presumed Guilty (Presunto culpable), dir. Roberto Hernández, Geoffrey Smith
The Toledo Report (El informe Toledo), dir. Albino Álvarez Gomez
COMMUNITY SCREENINGS:
Grand Performances: Climate Refugees, dir. Michael P. Nash
Gasland, dir. Josh Fox
Lost Angels, dir. Thomas Napper
Project:Involve: A Small Act, dir. Jennifer Arnold
THE BEYOND:
All About Evil, dir. Joshua Grannell
Bitter Feast, dir. Joe Maggio
Mandrill, dir. Ernesto Díaz Espinoza
Separado!, dir. Gruff Rhys, Dylan Goch
SPECIAL SCREENINGS:
The Life of Richard Wagner, dir. Carl Froelich (1913)
Utopia in Four Movements, dir. Sam Green, David Cerf
The Wheeler Boys, dir. Philip G. Flores
UCLA FILM & TELEVISION ARCHIVE COLLABORATIONS
L.A. Film Critics: The Films That Got Away:
The Happiest Girl in the World (Cea mai fericita fata din lume), dir. Radu Jude
Katalin Varga, dir. Peter Strickland
Downtown Confidential:
The Driver, dir. Walter Hill (1978)
Hickey and Boggs, dir. Robert Culp (1972)
THE FILM FOUNDATION SCREENING PROGRAM
Il Gattopardo (The Leopard) (1963), dir. Luchino Visconti
The Music Room (Jalsaghar) (1958), dir. Satyajit Ray
SHORT FILMS:
The Armoire, dir. Jamie Travis
Babioles, dir. Matray
Born Sweet, dir. Cynthia Wade
Charlie and the Rabbit, dir. Rodrigo Ojeda-Beck, Robert Machoian
Chicken Heads, dir. Bassam Jarbawi
Dock Ellis & the LSD No-No, dir. James Blagden
Goodbye Chicken, Farewell Goat, dir. Julius Onah
The History of Aviation, dir. Bálint Kenyeres
I Do Air, dir. Martina Amati
Incident by a Bank, dir. Ruben Östlund
Laredo, Texas, dir. Topaz Adizes
Lonely Girl, dir. Kyle Evans
Love Suicides, dir. Edmund Yeo
The Lucky Ones, dir. Tomasz Wolski
Madagascar, a Journey Diary, dir. Bastien Dubois
Megaheavy, dir. Fenar Ahmad
Mr. Okra, dir. T.G. Herrington
My Beast Friend, dir. Ewan Torrance
My Invisible Friend, dir. Pablo Larcuen Bertran
Night Mayor, dir. Guy Maddin
Old Fangs, dir. Adrien Merigeau, Alan Holly
A Parachute Falling in Siberia, dir. Ian Meadows
The Queen, dir. Christina Choe
Rita, dir.S Antonio Piazza, Fabio Grassadonia
Runaway, dir. Cordell Barker
The S From Hell, dir. Rodney Ascher
Seeds of the Fall, dir. Patrik Eklund
The Six Dollar Fifty Man, dir. Mark Albiston, Louis Sutherland
Successful Alcoholics, dir. Jordan Vogt-Roberts
Tightly Knit, dir. Jenni Nelson
Tussilago, dir. Jonas Odell
Wagah, dir. Supriyo Sen
The Wonder Hospital, dir. Beomsik Shimbe Shim
FUTURE FILMMAKERS SHOWCASE: High School Shorts:
Alisha, dir. Daniel Citron
The Antagonist, dir. May Bartlett, Kevin LeStarge
By My Side, dir. Samuel Ekren
The Chair, the Box, and the Broom, dir. Chun Paul, Jain Cheyton
Dem Shoes, dir. Adam Maltz, Lucas Casso
The Evolution of Scissors, dir. Sergei Devo Acuña
Feet of Sand (Pies de Arena), dir. Michelle Jocelyne Rincón Cortés, Andrea Gabriela Rincón Cortés
Fire in the Dark, dir. John J. Gordon
The Forest, dir. Rachel Clyde
Ghetto Talks, dir. Fatima Rainey, Cristina Guerra
A Gum's Life, dir. Sophia Tran
Howard's Hops, dir. Dana Brawer
LA LA LOVE YOU, dir. Max Sokoloff
Latch Key Kid, dir. Mark Duralde, Sarah Schugel
Lillygol Joon, dir. Holly Cramer
Listen, dir. Keisha Vernon, John Dargan
Love … Forever & Always, dir. Hannah Sullivan
Montag, dir. Reid Hildebrand
Mr. Snaptastic, dir. Sarah Paciocco, Tyler Jones
Mujeres En Resistencia, dir. Lupe Sandoval
Mushroom, dir. Robby Sanguinetti
Mute, dir. Rebecca Calvo
My story (Mi historia), dir. Damayra Isabel Adame Martínex, Noeli Nataly Aguilar Rodríguez, Montserrat Abigail Cerda Álvarez
Not That Different, dir. Junia Zhang
Pause – Think Before You Act, dir. Walter Rivera
The Stand, dir. Olivia Chuba
Still Life, dir. Lee Feldman
Think About It, dir. Jasmine Britton, LaToya Campbel
(ÜÑ)Håppylåñd, dir. Aidan Keith-Hynes, Reid Hildebrand
Unplugged, dir. Victoria Cragg, Jake Farrell, Nathaniel Turner
What Is Green, dir. Andre Hines, Marisol Navarro, Francis Sudaria
Who Am I?, dir. Diana Lampiasi
MUSIC VIDEOS:
Eclectic Mix 1 & 2
A Thing for Me: Metronomy, dir. Megaforce
Beyond Here Lies Nothin': Bob Dylan, dir. Nash Edgerton
Blonde Fire: The Hickey Underworld, dir. Joe Vanhoutthegem
Body Shot: Electric Six, dir. Nabil
Breathturn: Hammock, dir. David Altobelli
Bubblicious: Rex the Dog, dir. Geoffroy De Crecy
Do It Again: Archangel, dir. Henry Scholfield
Do It Again: Galactic feat. Cheeky Blakk, dir. Joey Garfield
Even in the Rain: The Fiery Furnaces, dir. Scott Jacobson
Evident Utensil: Chairlift, dir. Ray Tintori
Fur in My Cap: Rob Roy, dir. Ethan Lader
Heads Will Roll: Yeah Yeah Yeahs, dir. Richard Ayoade
Heaven Can Wait: Charlotte Gainsbourg & Beck, dir. Keith Schofield
Heavens to Purgatory: The Most Serene Republic, dir. Ben Steiger Levine
I Am Lost (And the Moment Cannot Last): Jason Lytle, dir. The General Assembly
I Can Talk: Two Door Cinema Club, dir. Megaforce
I Say Fever: Ramona Falls, dir.Stefan Nadelman
If I Had a Heart: Fever Ray, dir. Andreas Nilsson
Keep it Goin' Louder: Major Lazer, dir. Ferry Gouw, Jason Miller
Keep Me In My Plane: WhoMadeWho, dir. William Stahl
Kids: MGMT, dir. Ray Tintori
Kisses Over Babylon: Edward Sharpe and the Magnetic Zeros, dir. Isaiah Seret
La Musica: Hecuba, dir. Keith Musil
Let Love Rule: Lenny Kravitz vs. Justice, dir. Keith Schofield
Move (If You Wanna): Mims, dir. Keith Schofield
Morgenrot: Hauschka, dir. Jeff Desom
A Volta: N.A.S.A., dir. Alexei Tylevich
No One Does It Like You: Department of Eagles, dir. Patrick Daughters, Marcel Dzama
Northern Lights: Bowerbirds, dir. Matt Amato
Pon De Floor: Major Lazer, dir. Eric Wareheim
Ready, Able: Grizzly Bear, dir. Allison Schulnik
Reunited: Fan Death, dir. Dandilion Wind Opaine
See Fernando: Jenny Lewis, dir. Alan Tanner
Strawberry Swing: Coldplay, dir. Shynola
Supertime: Berndsen, dir. Helgi Johannsson
Thanatos: Soap&Skin, dir. Stefan Ramirez Perez
This Too Shall Pass: OK Go, dir. James Frost, OK Go, Synn Labs
Trouble Hunters: Astronautalis, dir. Mark Hubbard
You Look Familiar: Team William, dir. Joris Bergmans, Michélé De Feudis
Big In Japan: A Survey Of Japanese Music Video
1, 2, 3: Apogee, dir. Yusuke Tanaka (Caviar)
Dumdumdum: Audio Food, dir. Shota Sakamoto
Engawa De Dancehall: Neco Nemuru, dir. Shota Sakamoto
Fit Song: Cornelius, dir. Koichiro Tsujikawa
Galaxy: RIP Slyme, dir. Koichiro Tsujikawa
Hangetsu: Sour, dir. Masashi Kawamura, Masashi Sato
Hibi No Neiro: Sour, dir.S Masashi Kawamura & Hal Kirkland & Magico Nakamura & Masayoshi Nakamura
Ichigo: Yuzu, dir. Kouki Tange
Like a Rolling Stone: Cornelius, dir.Koichiro Tsujikawa
Message: Bogulta, dir. Shota Sakamoto
Mind Wall: Towa Tei feat. Miho Hatori, dir. Takeshi Nakamura (Caviar)
Native Dancer: Sakanakushon, dir. Yuichi Kodama (Caviar)
Omokage no Saki: Sour, dir. Masashi Kawamura, Hal Kirkland)
Oshakashama: Radwimps, dir. Yasunori Kakegawa, Toshiya Tsuji
Oveheyashiki: OVe-NaXx, dir. Rokapenis
Sakura: Monkey Majik, dir. Kouki Tange
Shun: Shiina Ringo, dir. Yutaka Kimura
Shunkan Speechless: Kreva, dir. Masaki Okita
Swimming Dancing: Sawa, dir. Yuichi Kodama (Caviar), Takumi Shiga
Tone Twilight Zone: Cornelius, dir. Koichiro Tsujikawa
Tsugou no ii Karada: Shiina Ringo, dir. Yuichi Kodama (Caviar)