2010 Big Sky Documentary Film Festival: Award Winners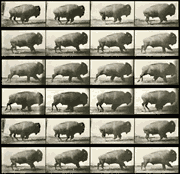 The seventh annual Big Sky Documentary Film Festival, which ran on Feb. 12-21 in Missoula, Montana, has given out awards to a dozen films. There are four main awards: Best Feature, the Big Sky Award, Best Short Film and Mini Doc, which were each judged by a different panel of jurors.
In addition, each panel also awarded an Artistic Vision or Artistic Excellence award to another deserving film in each category. Plus, there were four Programmers Choice awards given out for cinematography, editing and in "natural facts." The full list of winning films is below.
Best Feature:
Last Train Home, dir. Lixin Fan
Artistic Vision:
GasLand, dir. Josh Fox
(Jurors: Doug Pray, Jeanie Finlay and Cliff Froehlich)
Big Sky Award:
Next Year Country, dir. Joseph Aguirres
Artistic Excellence:
Sweetgrass, dir. Lucien Castaing Talors and Ilisa Barbashs
(Jurors: Shirley Sneve, Thomas Phillipson and Tim Huffman)
Best Short Film:
Danza Del Viejo Inmigrante (The Old Immigrants Dance), dir. Charlene Music
Artistic Excellence:
Never Enough, dir. Kelly Anderson
(Jurors: Gordon Quinn and Rick Prelinger)
Mini Doc:
Found, dir. Paramita Nath
Artistic Excellence
A Film From My Parish: 6 Farms, dir. Tony Donoghues
(Juror: Richard Saiz)
Programmers Choice:
Excellence in Cinematography:
Salt, dir. Michael Angus and Murray Fredericks
The Sun Ship Game, dir. Robert Drew
Excellence in Editing:
Milltown, dir. Rainer Komers
Natural Facts:
There Once Was an Island, dir. Briar March